My passport is getting dusty. It hasn't been stamped in seven months. Something must be done.
I went to the library recently to check out Lonely Planet's guide to Mongolia. The fact that I borrowed a Lonely Planet from the library, rather than buying it like I usually do, should give you some indication of my ambivalence about that particular destination. On the one hand, Mongolia has always fascinated me — like Burma, I imagine it is a place on the brink of dramatic change, in addition to being a beautiful and wild country where horses are a centerpiece of life. On the other hand, there is one thing holding me back from booking a ticket to Ulaanbaatar for next summer: the food.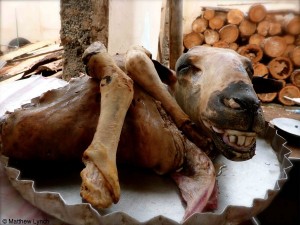 [Source]
Everything I read about eating in Mongolia convinces me that, as a vegetarian, I will starve there. In the process, I imagine I will also deeply offend my Mongolian hosts by refusing their sheep parts and fermented mare's milk. I am dying to see the Gobi Desert and ride a half-wild Mongolian horse across mountains traversed by Chinggis Khan. But I don't want to die in the process. I could stock up on crackers before I leave, or I could use the trip as an opportunity to shed a couple of pounds, but neither of those options sounds very appealing to me. Plus, I'm not sure Pierre would join me in Mongolia; horses are the main draw for me, and he's allergic. Moreover, now that we're thinking about traveling in shorter, two-week-maximum increments, rather than the sweeping, wide-open approach we were able to take during our Big Adventure, we find that we're being a lot pickier about our destinations.
So. If not Mongolia, where? One place we intended to hit on our Big Adventure, but didn't, is Nepal, and I think we both feel like we left something undone by not spending time there. My vegetarianism would certainly not be a problem, and we could do some fantastic trekking. But I'm afraid of flying (there it is, my dirty little travel secret), and there was a very scary plane crash in Nepal recently — an occurrence that apparently isn't that uncommon — that is making me reconsider that idea.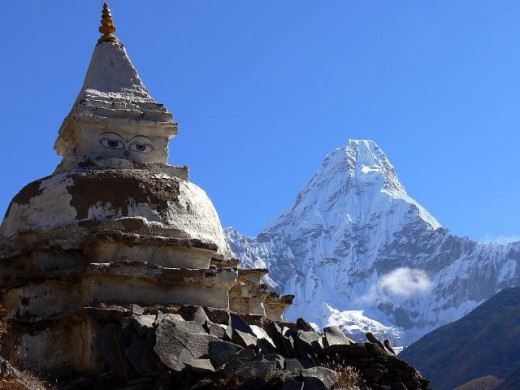 [Source]
I'm slightly obsessed with the idea of visiting Sri Lanka. From what I hear it's a stunningly beautiful place, still emerging from recent strife and not yet overly touristy, with food that's even spicier and more delicious than India's.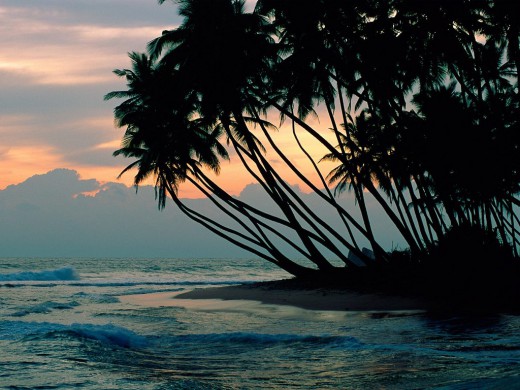 [Source]
But if we went to Borneo, we could work at an orangutan sanctuary. Or maybe we should finally see Machu Picchu. Pierre's thinking closer to home, suggesting a trip to Canada's far north (polar bears!).
So many possibilities, and yet somehow I still can't seem to shake Mongolia out of my head. Maybe I'll just stock up on Power Bars and learn to fake eating (and enjoying) mutton for the sake of pleasing my hosts. If Pierre is up for joining me, he can pop some Zyrtec. That should work, right?
Now, how do you say "beer" in Mongolian?
[Source]